Have you ever wondered who created those social networks that you have been using now????the man behind the scene.The man that come out with those genius idea thus creating a platform for us to socialize.These man listed down below are some of those geniuses who created an incredible social networks...
Blogosem
has been doing some research regarding this topic.And we have founded the original founder/creator of this famous social networks.
Friendster.
Founder : Jonathan Abrams, Peter Chin, and Dave Lee.
Lunched : March 1999.
Recent Owner : Tan Sri Vincent Tan.

As most of all of you have known.Friendster is literally saying the pioneer of the social networks around the world.It has reach its popularity before the existence of other social network such as Myspace,Twitter and Facebook.But unfortunately in 2002 friendster could t not compete with other social networks such as Myspace. Due to the highly amount of visitors traffic come from asia(over 90%) on December 9 2009,Tan Sri Vincent Tan(MOL,Malaysia) bought that site.

Myspace.

Original Founder : Brad Greenspan (Tom)
Launched : August 2003

Myspace has successfully mimic the previous social networks(friendster), thus creating a social networks site that has more visitor and gaining more popularity than Friendster.The original founder of Myspace is famous for its nickname 'tom' placed on everyone on Myspace.By late 2007 into 2008, Myspace was considered the leading social networking site, and consistently beat out main competitor Facebook in traffic.

Twitter.

Founder : Jack Dorsey(Twitter.Inc)
Launched : 2006

Since its creation in 2006 by Jack Dorsey, Twitter has gained popularity worldwide and currently has more than 175 million users.Quantcast estimates Twitter has 54 million monthly unique U.S. visitors. It is sometimes described as the "SMS of the Internet.

Facebook.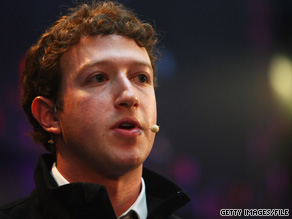 Founder : Mark Zuckerberg
Launched :-February,2004 "Thefacebook", originally located at thefacebook.com.
- facebook.com in 2005(Domain Purchase).

A very interesting story about a sophomore from Havard how he creat facebook by hacking into the protected areas of Harvard's computer network.The biggest competitors of Myspace.com and twitter.com facebook steadily increased its traffic after 2009 thus beating other social networks such as Myspace. Facebook has became the top social network across the world.

You might also like :
Who own google
Original founder of the world famous social networking site