An Indian football player died after collapsing on the field during a local league game in the southern city of Bangalore.
D. Venkatesh, a 27 year old midfielder for Bangalore District Football Association A Division match against the South Western Railway club.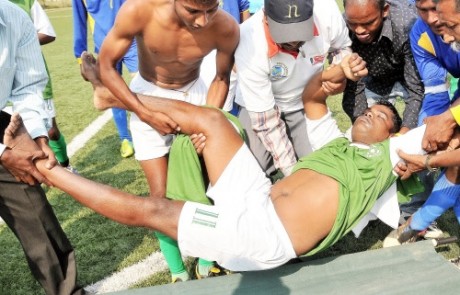 Domestic media reported Thursday that there was no ambulance avalaible and Venkatesh was taken to the Hosmat Hospital on Wednesday in a three wheel auto rickshaw.
Preliminary post-moterm reports suggested cardiac arrest was the cause of death.
The time of India newspaper quoted Dr. Ajith Benedict Royan of Hosmat Hospital as saying there were no external injuries and attributing the cause to ''Sudden Death Syndrome''