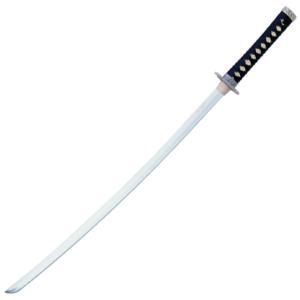 Armed with samurai sword and fuelled by alcohol, Fiezal Abu Bakar went to confront a neighbour he suspected of reporting him for drug consumption.
As the man was nit in, his wife bore the brunt of Fiezal's anger, Wirdawati Che Muning, 36, suffered cuts and abrasions on her head, back and limbs.
In a district court yesterday, Fiezal admitted to hurting the housewife with weapon. The 28 year old delivery man also pleaded guilty to assaulting his own wife, in contravention of a personal protection order taken out against him.
A district court heard that a resident called the police after hearing screams, and seeing Feizal, sword in hand, standing over his bleeding victim at 7.15pm on jan 7 earlier this year on the first-storey corridor of a block of flats in Boon Lay Drive.
This type of man shouldn't be in the community, he should have been put in jail, not only he abuse himself, but also he abuses others.
Kindly :
:)