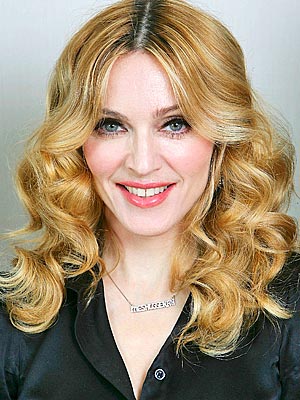 Madonna, recently has caused controversy by exposing her breast on the stage during her performance in her tour concert called MDNA. The picture and video clips has gone viral through-out the internet. Some refer it as a very cheap marketing to attract attention, marketing indeed, Madonna has been the new buzz around the entertainment world.

But how hot is she when she appear on stage without any make-up on? Check this out...
The picture are taken during a rehearsal concert tour in Rome, Italy.
How hot is she when she flash her 'titties' when she is not wearing any make-up and look like a grandma??

The power of makeup is indeed powerfull.

p/s she is 52 :)